Features
Monthly based transactions
Categorize your transactions and review as a monthly timeline to manage your budget. You can then review them per category to help understand where your money goes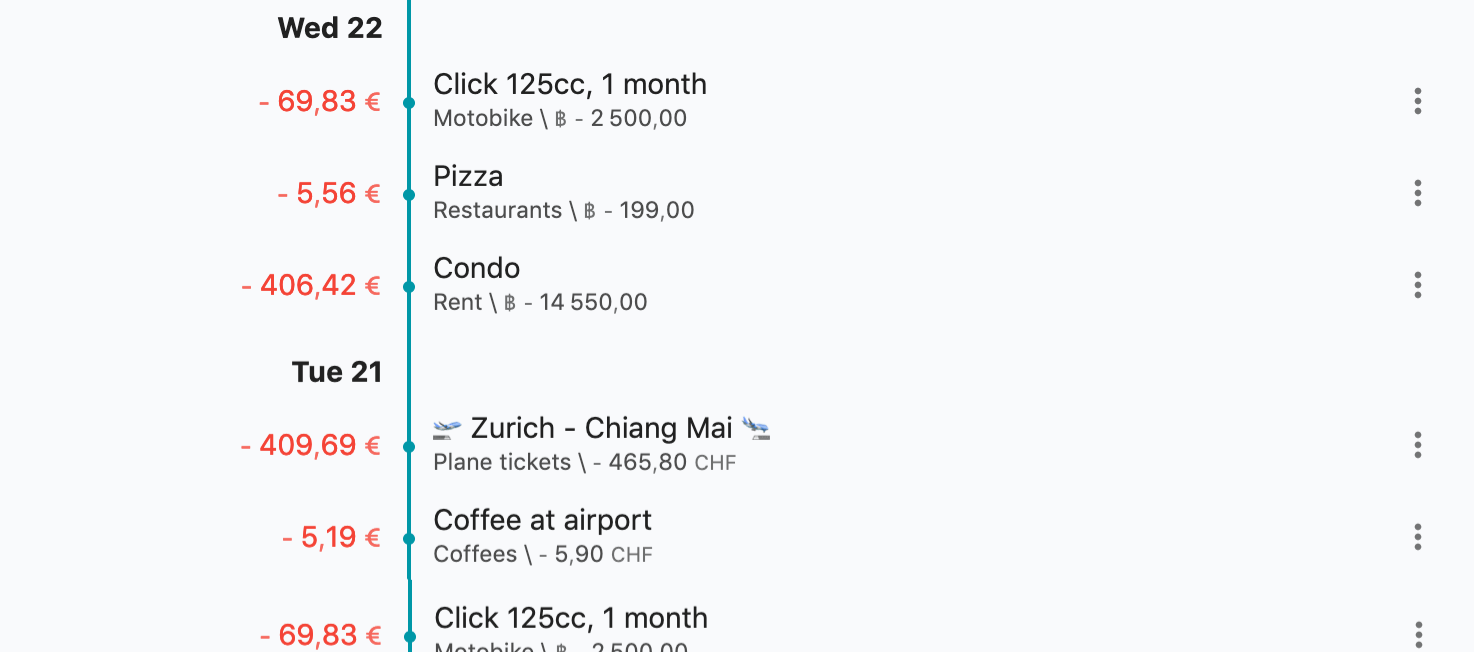 Multi currency
Each transaction is registered using its original currency, then based on a list of past exchanges the app automatically convert them in the currency of your choice. You can switch currency as you wish.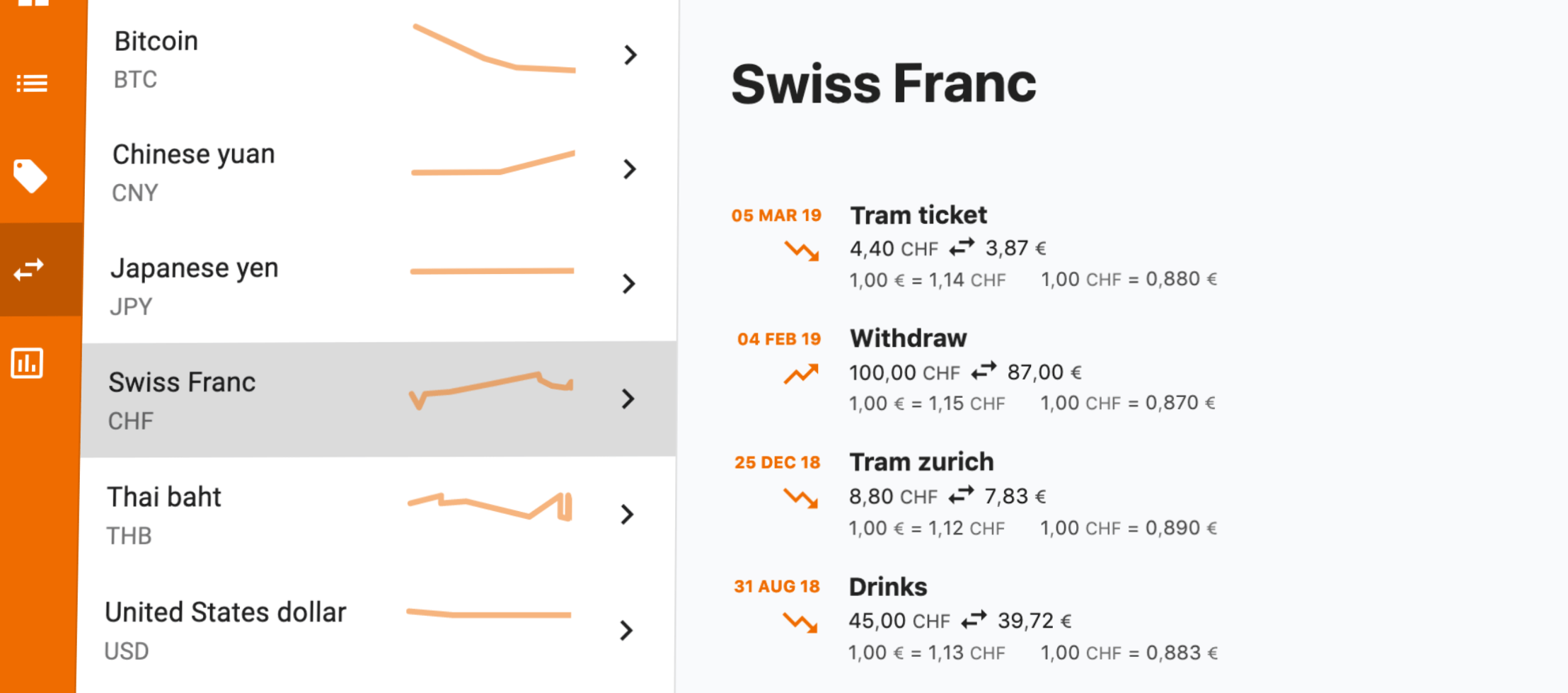 Privacy by design
End-to-end encryption with an opensource code base to guaranty confidentiality of your data..
Sync across devices
This is a web application which works on phone, tablet and desktop. Can also be used offline then synced.
Reporting
Browse and analyse your data to generate a report and compare different budgets.
Also include: 👥 multi-account, 💱 Convertor, 🌗 dark mode, 📥 import/export, 💚 opensource, 👩‍💻 API access, 🏠 Self-hostable.
And more to come: 🔑 Two-factor authentication, 🗄 tags, 🖇 attached files, 👬👬 shared budget, 📊 public profile, 🌏 locations, 🐑 social networks, and 🇫🇷 multi-langage.
Pricing
Self hosted
Install on your own server at no extra cost and use the official app to access it. We even provide a one-click install for a few cloud plateform to make the process easier.
As a Service
If you do not want to be in change of your own instance, we provide an official version as this website. We will perform maintenance and backups for you in exchange of a yearly subscription.
After a 30-day trial period
FAQ
Who is behind Seven23 ?
My name is Sébastien Barbier, I am a french developer who developed Seven23 as a side-project to help me track my expenses. After way too many years of work, as the application was taking shapes I decided to open it and build an hosting offer to help financing its development. I personnaly use it on daily basis so you can be sure I will take good care of it.
Can I connect and automatically sync my bank account ?
No, this is the main request from users, but our philisophy is to keep the app fully manual.
Are my data encrypted ?
Confidential data are encrypted on your device when sended to our server using JSON Web Encryption (JWE), and in all communication using HTTPS. We do not have access to your data. However, they need to be stored unencrypted on your device to run in-app. Meaning if someone access your device, this person can access your data.
Can I help and constribute ?
We love community feedback and are glad to review contributions of any size - from typos in the documentation to critical bug fixes - so don't be shy!